549 €
Inchiriere apartament 2 camere decomandat Tineretului Asmita Gardens
Suprafata 75 mp
Decomandat
Mobilat
Utilat
Metro M1-M3 Mihai Bravu ...9 min.
85 vizite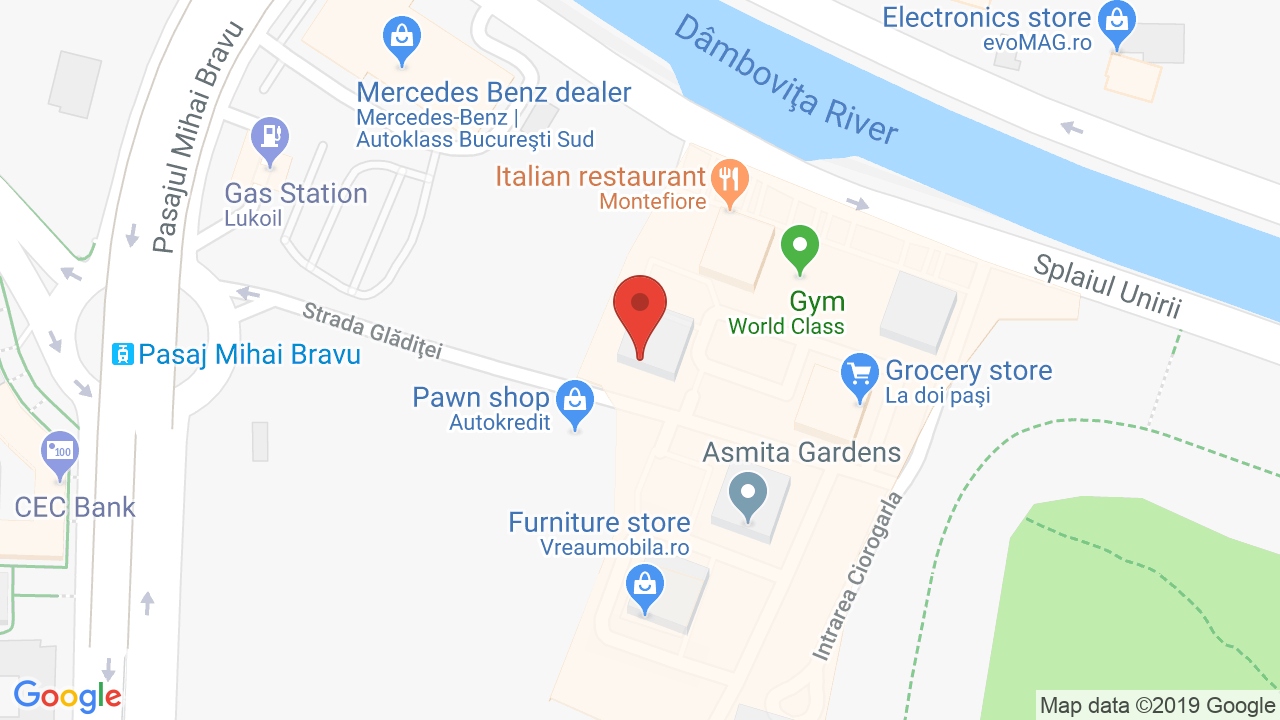 Descriere anunt
Inchiriere apartament 2 camere decomandat Tineretului Asmita Gardens
OFERTA EXCLUSIVA. AVEM CHEILE PROPRIETATII.
Apartment with 2 rooms for rent Tineretului - Vacaresti - Asmita Gardens
If I were to start a short story about this apartment, I would say frankly that it will not be short one: P, why do I say that?! Well, let's start with the owner; it is the ideal owner ... who will not stress you with surprises visits because he is not in our lands :) (I will do it, if it is the case and that's just and when he will say. I'm not the person who gets stuck every month because I have the same title as you, the tenant, so I understand the job with the privacy of everyone).
If you want to live in an exclusive complex situated on Splaiul Unirii with superb views of the Natural Delta Vacatresti Delta, then this is the ideal apartment.
With a semi-detached partitioning, surface of approximately 102 sqm (terrace included), the apartment has a spacious living room with open space kitchen and dining space, bedroom, bathroom, hall and terrace on the whole surface of the apartment with a door of each room.
Living room furnished with media furniture, extendible corner, dining table and a TV with a diagonal of 102 cm (I know you not saw it in pictures, but it's on the way, it was ordered).
The bedroom is also furnished with a double bed and 2 cabinets one large and small one enough to ensure the storage of your clothes.
The kitchen, as I said, is a open space and is furnished, equipped with a hob, electric oven, hood and refrigerator, microwave oven, water dispenser, sandwich maker, toaster, fruit juicer.
The bathroom will be fitted with a washing machine and, as you can see in the pictures and a cabinet in where you can hide various stuf.
I forgot to tell you that you also have a PARKING LOCATION at UNDERGROUND, right? You have, you will get rid of the stress of snowing cars in the winter and winter.
The apartment is located in Asmita Gardens on the 3rd floor of the tallest block of this 25-storey complex, the indoor pool, fitness and spa, mini-market
Acces
| Statii metrou | Timp |
| --- | --- |
| Metro M1-M3 Mihai Bravu | 9 min. |